MILLIE CRISWELL

Millie Criswell ist für ihre zahlreichen historischen Liebesromane bereits mehrfach mit hoch dotierten Preisen ausgezeichnet worden. Seit ihrem Roman "Alles über Mary" feiert sie in den USA nun auch riesige Erfolge als Autorin romantischer Komödien. Millie Criswell ist die Mutter zweier erwachsener Söhne und lebt mit ihrem Mann in Virginia.
"Millie Criswell ist die Königin des heiteren Liebesromans!"
Janet Evanovich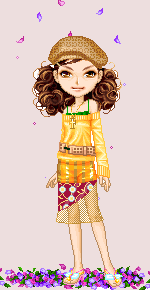 Alles über Mary

The Trouble With Mary




Ungeachtet der düsteren Prophezeiungen ihrer Mutter, eröffnet die temperamentvolle Mary Russo mitten in Baltimore ein kleines italienisches Lokal. Und es wird ein Renner! Wenn da nicht dieser Pseudo-Restaurantkritiker Dan Gallagher wäre, dessen Kolumnen seine Abneigung gegen italienisches Essen nur zu deutlich widerspiegeln. Schon bald träumt Mary davon, diesen Kerl hübsch geschnetzelt als Hauptgericht zu servieren. Jetzt muss nur noch geklärt werden: Geht Liebe durch den Magen - oder zielt sie mitten ins Herz...

Eine Sünde wert

What To Do About Annie




Alle Männer halten sie für die begehrenswerteste Frau weit und breit. Doch auf Hochzeiten ist sie stets nur die Brautjungfer. Und das hat Annie Goldman endgültig satt. Als sie bei der Trauung ihrer besten Freundin Mary ihre große Jugendliebe Joe wieder sieht, sagt ihr das nur eines: Schlag dir diesen attraktiven Mann aus dem Kopf, der dich anzieht wie der Honig die Biene. Joe wiederum würde für Annie sogar sein Priesteramt niederlegen, um sich endlich dieser aufregenden Frau zu stellen, die er nie vergessen konnte. Doch Annie lässt ihn am ausgestreckten Arm verhungern, und Joe, zu jeder Sünde bereit, leidet Höllenqualen - bis etwas Unglaubliches geschieht

Ein Anwalt zum Verlieben

The Trials of Angela



Die temperamentvolle Angela DeNero hat es nicht leicht: Ihr Verlobter ist ein untreuer Schuft, und ihre Anwaltskanzlei steht kurz vor dem finanziellen Aus. Da kommt Angela dieser große Sorgerechtsprozess wie gerufen – wenn sie vor Gericht nur nicht gegen den attraktiven, aber unerträglich arroganten John Franco antreten müsste! Auch John ist von der gegnerischen Anwältin nicht gerade begeistert: Denn immer wenn Angela ihn aus ihren faszinierenden Augen zornig anfunkelt, kann er sich plötzlich überhaupt nicht mehr auf den Fall konzentrieren ...

Süße Sünden

Mad about Mia



Mia DeNero mag für einen Bodyguard zwar etwas zierlich sein, aber das macht die junge Frau locker durch Mut und Einsatzfreude wett. Keine Sekunde bezweifelt Mia, dass sie den scheuen Enthüllungsautor Nick Caruso vor der Mafia beschützen kann. Aber wer soll sie vor diesem unwiderstehlichen Klienten beschützen! FBI-Agent Nick hat seine neue Tarnidentität satt: Niemals wird sich die atemberaubende Mia in einen derart langweiligen Bücherwurm verlieben …

Turbulent, verwickelt und wunderbar romantisch – eine Liebesgeschichte voller hinreißender Dialoge!

No Strings Attached

Samantha Brady's to-do list is simple . . .

Sell her novel, have a baby and find the man of her dreams -- though not necessarily in that order. Trouble is, she has writer's block, hasn't had a date in months and lives platonically with her best friend, Jack Turner, the only man who has ever met her Prince Charming criteria.

She and Jack have always avoided romantic entanglements of any kind, especially with each other. No strings. No fuss. No heartaches. Until one night of too much wine and too few inhibitions takes their friendship to a whole new level.

Sam's to-do list -- and her life -- are turned completely upside down. She's realized she wouldn't mind a "string" or two -- but is she too late to keep her perfect guy from walking out the door?

Body Language


Ellie Peters has a great apartment, a cool job as a UN interpreter, and a terrific dog. Now all she needs is the right guy to share it with and life will be perfect. But everything she's worked for is threatened the day her obsessive-compulsive, disinfectant-loving mother announces she's divorcing Ellie's father and moving in with her! And to add insult to injury, Ellie's just learned that her ex-fiance, Michael, has become her new boss!

Some languages need no interpretation. . .

Michael Deavers remembers all too well the sparks that flew between him and Ellie. He'd love to rekindle what they once had, but he learned from their brief engagement that he's just not a commitment kind of guy. Though with Ellie once again under his nose, it's hard to remember why he ever had cold feet.

Now Ellie is desperate to get Michael out of her head, her mother out of her hair and her life out of the gutter. . .but old flames die hard, and this interpreter hasn't counted on the language of love.

Staying Single

From the Inside Flap
"Engaging men" are lining up for Francesca Morelli, thanks to her enterprising Italian mama. The very able and controlling Josephine has arranged three--count `em,three--weddings so far for her 29-and-pushing-it daughter. Unfortunately, all three had gone off, uh, without a hitch. No wonder, Francesca has a thing about the m word. The only vow she's taking is to stay single! But best man Mark Fielding is going to turn the tables on this woman who discards fiances like out-of-style shoes. His MO? Charm the sexy brunette into bed. Woo her to the altar with promises of happily-ever-after--then plot his getaway. Except...Mark hasn't counted on falling in love... And Francesca hasn't figured "The Wedding March" really is her new theme song..."

Suddenly Single

Unable to cope with her dangerously seductive new husband's uptight family (how did he get to be so hot coming from that bunch?), Lisa Morelli is back home. Too bad there's no peace there, either!

Lisa vows to stick to her newly single life, despite every female relative's despair at letting a catch slip away(after all, she's hitting spinsterhood--at 27!). But there's one small detail she hasn't counted on. Alex Mackenzie likes being married to Lisa. And he's wooing his runaway bride with everything from tight T-shirts and torn jeans, to motorcycle rides and tattoos!

With this kind of temptation, how will Lisa resist returning to wedded bliss?


Die Bücher sind bei Randomhouse erschienen!