Nora Roberts alias J.D.Robb
Serien
Einzelromane
J.D. Robb
Eve & Roarke
Diverse Ausgaben vom
AutorenInfo
Durch einen Blizzard entdeckte Nora Roberts ihre Leidenschaft fürs Schreiben: Tagelang fesselte 1979 ein eisiger Schneesturm sie in ihrer Heimat Maryland ans Haus. Um sich zu beschäftigen, schrieb sie ihren ersten Roman. Zum Glück - denn inzwischen zählt Nora Roberts zu den meistgelesenen Autorinnen der Welt. Unter dem Namen J.D. Robb veröffentlicht sie seit Jahren ebenso erfolgreich Kriminalromane. Auch in Deutschland sind ihre Bücher von den Bestsellerlisten nicht mehr wegzudenke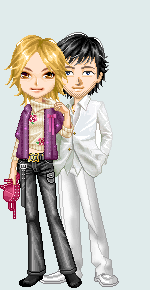 Imitation of Death

Police lieutenant Eve Dallas encounters one of her most difficult cases in Imitation in Death. With the very first victim, Eve realises that the killer stalking the streets of New York City isn't a run-of-the-mill serial murderer. The copycat executions are imitating the methods and victim choices of an ominous list of notorious serial killers, beginning with Jack the Ripper. And when the killer leaves a distinctive note at the crime scene, it's clear that he's targeting Eve personally--a fact that worries Roarke, Eve's shrewd husband. Assisted by her aide, Peabody, Eve compiles a list of suspects that includes several high-profile possibilities. Their very prominence, however, complicates the investigation, for they have the power and influence to make the search difficult. All of the suspects are reluctant to cooperate but one of them is playing with Eve like a cat with a mouse by tempting her with crime scene notes and challenging her to find him. Can Eve stop him before he slaughters again? Or will his next victim be Eve herself?

Ist der 20. Teil der Eve Dallas Reihe! Nora Roberts beginnt J.D.Robb beendet die Geschichte.

Ein gefährliches Geschenk

Remember When


Ein Porzellanhund und eine mysteriöse Botschaft heben das Leben der jungen Antiquitätenhändlerin Laine Tavish völlig aus den Angeln. Ihr Vater ist in einen spektakulären Diamantenraub verwickelt und hat sich mit Ganoven eingelassen, denen er nicht gewachsen ist. Als Laine von ihnen bedroht wird, kommt ihr der hinreißende Versicherungsdetektiv Max Gannon zu Hilfe … Selbst fünfzig Jahre später ist dieser Coup nicht vergessen. Nicht nur Max' und Laines Enkelin Samantha Gannon weiß noch davon. Auch ein kaltblütiger Killer vernimmt den Lockruf der Diamanten, und spürt dem Rest der Beute nach. Schon bald kommt es zu zwei schrecklichen Morden, die Lieutenant Eve Dallas vor große Rätsel stellen ...

Von Nora Roberts begonnen und ihrem »Alter Ego« J. D. Robb zu Ende gebracht: Ein abenteuerlicher Diamantenraub und zwei große Liebesgeschichten in einem unvergleichlich fesselnden Roman!

Divided in Death


Reva Ewing was a former member of the Secret Service, and now a security specialist for Roarke Enterprises-until she was found standing over the dead bodies of her husband, renowned artist Blair Bissel, and her best friend. But Lieutenant Eve Dallas believes there was more to the killing than jealous rage-all of Bissel's computer files were deliberately corrupted. To Roarke, it's the computer attack that poses the real threat. He and Reva have been under a code-red government contract to develop a program that would shield against techno-terrorists. But this deadly new breed of hackers isn't afraid to kill to protect their secret-and it's up to Lieutenant Eve Dallas to shut them down before the nightmare can spread to the whole country.


Visions in Death

A brand-new novel in the number-one New York Times-bestselling In Death series set in 2059 New York City. As technology and humanity collide, Detective Eve Dallas searches the darkest corners of Manhattan for an elusive killer with a passion for collecting souls...

On one of the city's hottest nights, New York Police Lieutenant Eve Dallas is sent to Central Park-and into a hellish new investigation. The victim is found on the rocks, just above the still, dark water of the lake. Around her neck is a single red ribbon. Her hands are posed, as if in prayer. But it is the eyes-removed with such precision, as if done with the careful hands of a surgeon-that have Dallas most alarmed. As more bodies turn up, each with the same defining scars, Eve is frantic for answers. Against her instincts, she accepts help from a psychic who offers one vision after another-each with shockingly accurate details of the murders. And when partner and friend Peabody is badly injured after escaping an attack, the stakes are raised. Are the eyes a symbol? A twisted religious ritual? A souvenir? With help from her husband, Roarke, Dallas must uncover the killer's motivation before another vision becomes another nightmare. . . .


Survivor in Death

The newest in the number-one New York Times-bestselling In Death series featuring Lieutenant Eve Dallas and Roarke. Nora Roberts writing as J. D. Robb returns to the New York City of 2059-where Dallas will struggle to solve the murder of a seemingly ordinary family and to protect one small, terrified survivor. The members of the Swisher family were murdered in their beds with brutal, military precision. The state-of-the-art security was breached, and the killers used night-vision equipment to find their way through the cozy, middle-class house. Clearly, Dallas is dealing with pros. It seems the only mistake they made was to overlook the nine-year-old girl cowering in the darkened kitchen. Now Nixie Swisher is an orphan-and the sole eyewitness to a seemingly inexplicable crime. Kids are not Dallas's strong suit. But Nixie needs a safe place to stay, and Dallas needs to solve this case. With her partner, Peabody, back on the job-and her husband, Roarke, providing the kind of help that only he can give-Lieutenant Eve Dallas is running after shadows, and dead-set on finding out who's behind them.

Origin in Death

Set in 2059 in New York City, the number-one bestselling In Death series has given fans a searing glimpse into near-future law and order. Now, as scientists work to expand the limits of technology, Detective Eve Dallas tracks the cunning, cold-blooded killer of a father and son. A pioneer of modern reconstructive and cosmetic surgery, Dr. Wilfred B. Icove, is found dead in his office-murdered in a chillingly efficient manner: one swift stab to the heart. Struck by the immaculate condition of the crime scene, Dallas suspects a professional killing. Security disks show a stunningly beautiful woman calmly entering and leaving the building-the good doctor's final appointment. Known as "Dr. Perfect," the saintly Icove devoted his life to his family and his work. His record is clean. Too clean for Dallas. She knows he was hiding something and suspects that his son-and successor-knows what it is. Then, like father, like son, the young Dr. Icove is killed . . . with the same deadly precision. But who is the mystery woman-and what was her relationship with the good doctors? While her husband, Roarke, works behind the scenes, Dallas follows her darkest instincts into the Icoves' pasts. What she discovers are men driven to create perfection-playing fast and loose with the laws of nature, the limits of science, and the morals of humanity.

1. Naked In Death

2. Glory In Death

3. Immortal In Death

4. Rapture In Death

5. Ceremony In Death

6. Vengeance In Death

7. Holiday In Death

8. Midnight in Death, Silent Night Anthology

9. Conspiracy In Death

10. Loyalty in Death

11. Witness In Death

12. Judgment in Death

13. Betrayal in Death

14. Interlude in Death,Out of this World Anthology

15. Seduction in Death

16. Reunion in Death

17. Purity in Death

18. Portrait in Death

19. Imitation in Death

20. Remember When

21. Divided in Death

22. Visions in Death

23. Survivor in Death

24. Origin in Death

8. Midnight in Death, Silent Night Anthology

14.Interlude in Death,Out of this World Anthology

Sind Kurzgeschichten!

Sobald etwas Neues ansteht wird aktualisiert!!!